"And I was RUN-NING!"
How cliche is that? Starting a blog post with a Forrest Gump quote? What have I been reduced to?
Forrest Gump had a lot of great qualities. He was fun-loving, smart, affectionate, motivated, and, best of all, a runner. I think runners have to be inspired by other people who like running. Fictional character or not, we can all draw inspiration from Forrest, who seemed to constantly be running in the movie, if not down Alabama back roads, across Bryant-Denny Stadium, the jungles of Vietnam, or the streets of America. His legs were always on the move. Perhaps his dedication to running wasn't the only takeaway from the movie, but I think it helps his character development and peoples' ability to connect with him. To see movies that star a generally healthy character who happens to be a runner is refreshing. I think it helps people associate an overall healthy lifestyle and frame of mind with running. We'll allow Bleeker from "Juno" to be the exception in this. Though, I'm sure some people out there would contest that he was a rather healthy human being.
I love this YouTube video someone created of Forrest's great jog across America to Flock of Seagulls' "I Ran." It's great – the most comprehensive look at his journey. It makes me want to run. And it has over 1.1 million views! I'm sure it's had that effect on others as well.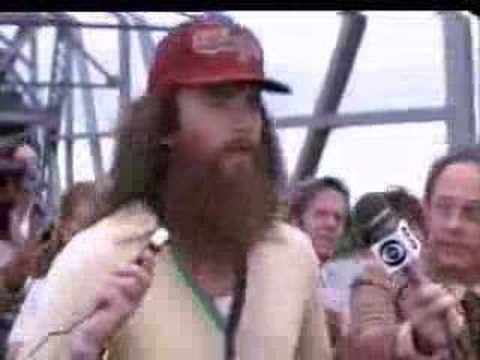 Do you have a movie character, celebrity, or friend who helps motivate you to run?